Mahou Go demo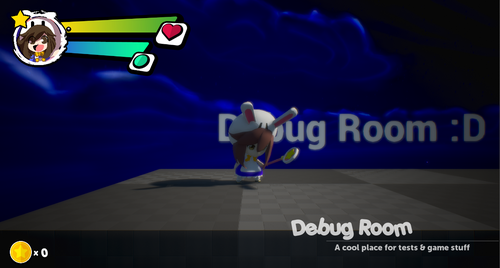 Since the beginning of the year, I've suffering with some health problems due to my excessive work. I had lost the purpose to work on Mahou Go, and the demo was not made the way I planned.
I've caught by a deep depression. My days was spent on a bed for a couple of months and I've quit my job. It was hard to open the project and develop a single line of code. I haven't made a single sketch since January. And, the worst: my father was in the hospital due to his bad health. Also, he's still on a hospital bed fighting for his life. We (me and my mom) doesn't know if he'll come back home…
There was no reason for me, anymore, to keep working on the game. I'm not well. And my father, the one who inspired me to love games, is not well, too. My world collapsed, I'm struggling in pain and my mind is a mess right now. For many times I thought that maybe i should end my life…

The demo was released. Some nice people played the game and they say that they loved it. Every kind message telling me that made me smile again, and little by little I'm trying to get back to the development. I won't let this project die, there's so much I want to say through this game! So, please have a little patience with me. I'm doing some therapy to feel better. I'm trying to get some inspiration to draw again.
I believe that things are getting better now. Thank you for everyone that sent me a little message, a little piece of love and care.
Well, about the game, a little progress was made. I started to use a simple Debug Room to test all the mechanics and things that I'm implementing right now. This is better because it's quickly to test all the stuff. I'm started to do the first cutscene, where the player will know a little about the plot. I'm working on dialog lines right now. My MacBook isn't a good computer to work with Unreal Engine. I bought a Windows, and now I can test the game with better results, yay! And, as always, I'm focusing on correct bugs. All the feedback I've got will be useful to polish the game for a upcoming demo and, of course, the final product.
So, that's all for now. Thank you very much for being here for so long time. And thank you for playing my game. You guys makes me feel better!
Comments
Log in with itch.io to leave a comment.
Sorry to hear you've been having a rough time this year. Best wishes to you and hoping for the best!